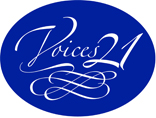 What's in a name?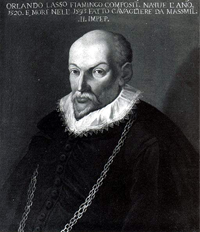 Rose is a rose is a rose is a rose.
Sacred Emily - Gertrude Stein
What's in a name?
That which we call a rose
By any other name would smell as sweet.
Romeo & Juliet - William Shakespeare
The prolific Renaissance composer, commonly known as Orlando di Lasso, was born in 1532 in Mons (Hainaut region) in the modern day Wallonie region of Belgium. His given name was Orlande, also rendered as Roland, de Lassus. To most modern musicians Orlande de Lassus is better known by the Italianated form Orlando di Lasso, while only scholars and performers of early music commonly refer to him by the Franco-Flemish form of his name. Lassus, however, is becoming more widely used in the modern world of music. For example, some publications, including "The New Grove Dictionary of Music and Musicians" and the two sets of his complete works, use the de Lassus form of the composer's name, yet a recent Cambridge University book on his music is titled "Orlando di Lasso Studies." (And if you look around a bit, you can also find Orlando de Lassus, Roland de Lattre, Roland Delattre, and on a recent CD of his Missa Surge Propera and Canticum canticorum by The Cardinall's Musick -- Orlando Lassus.) So, what shall we call him? Lassus or Lasso?
Lassus/Lasso was certainly not the first to have his name changed. Any number of musicians who spent part of their professional career in Rome would have had a similar adjustment. Take Hans Leo Hassler, for example. He was born Johann Haslerus in Nuremberg, Germany, yet "The New Grove Dictionary" lists him as Hassler as does the publication of his complete works. Another example is Georg Friederich Händel. Young Georg traveled to Italy, where he commonly spelled his name Hendel; after moving to London, he eventually changed it to George Frideric Handel. (The Frideric spelling, unfortunately, still suffers mistreatment, as does the title of his oratorio Messiah -- people often change Frideric to Frederic or Frederick, and Messiah is erroneously called The Messiah -- galling errors large enough to send shivers down the spines of musicologists.)
In any case, Lasso's music is among the best of the high Renaissance masters and his oeuvre is rich, varied in style, form and language, and voluminous. Would his chansons and madrigals and masses sound any more pleasing to the ear if they were attributed to Lassus rather than Lasso? I think not.
-Jesse Parker